VALENTINE SLIPPERS FOR THE COZY LOVE AFFAIR
Don't have a valentine? No problem, these pink fuzzy slippers will give you all the warmth and comfort your heart (and feet) deserve. They won't cook you dinner and most likely won't write you love letters. But hey, no one's perfect.
They feature a special foam sole that locks in warmth and cushions your feet for a super comfy walking experience. Plus, the anti-slip sole will make sure you stay grounded, even if your stomach is filled with butterflies.

How To Wear Our Pink Slippers?
Whether you're Netflix binging, working from home, or simply embracing your inner couch potato, they're the perfect match for every moment that screams relaxation.
Since they're valentines day slippers, they get even cozier when you and your favorite human twin it up! Matching pairs equal double the love, and double the comfort.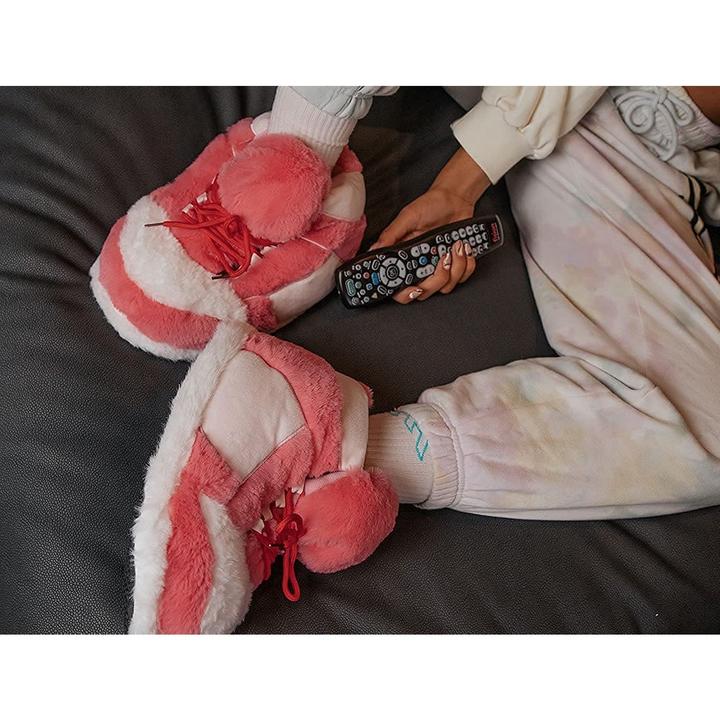 Head Over Heels At First Wear? You Bet.
No worries if you haven't been a slipper person before, we totally get it. It's a bit like finding your soulmate. Our sneaker slippers are a love story that keeps on winning hearts every day. Even if you're currently committed to solo relationship status, these slippers are the ultimate self-indulgence. Who says you can't spoil yourself?
Would these pink sneakers be a good gift for Valentine's Day?
How warm are these slippers?
Can I wear these in-house all the time?